COVID Updates
Hysham Public School has taken steps to reduce the spread of COVID-19. Our pandemic and re-opening plans are posted on our COVID-19 page. LEARN MORE

Projected levy amounts can be downloaded to the left. The Hysham School Board approved having a permissive levy to pay for transportation costs, tuition fund and recent construction projects. The amounts listed are projected estimates and may change when the county updates property value amounts.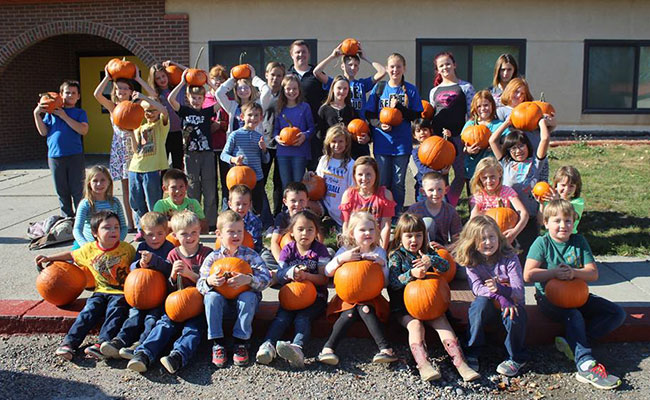 Hysham Public Schools
Mission Statement
Hysham Public Schools believe that learning needs to be student-centered and highly challenging. This involves students, parents, community, and administration actively working together using innovative techniques ensuring all graduates will possess 21st century skills. With frequent monitoring of curricular progress, students will become proficient in problem-solving and critical thinking. We are committed to developing a deep level of trust and understanding through effective communication in a safe atmosphere that acknowledges diversity, compassion, encouragement, respect, and interconnectedness.
Hysham Public Schools
Vision Statement

Actively working together, building trust, and shaping highly performing students, our school community assures an atmosphere of learning for all.



8:1 Student-Teacher Ratio


95% Attendance Rate for Students
HYSHAM SCHOOL GETS NEW SIGNS
New signs and scoreboards are some of the new improvements you will see at Hysham School. There is a new electronic message board in front of the school. The secretary can change the sign from a computer instead of having to replace each individual letter. We are also getting a new Football scoreboard at the football field with the help from sponsors of Pepsi and Stockman Bank. We are also getting new scoreboards in the gym with help from sponsors of Range Telephone, Valley Farmers, Full Draw Homes and Smooth Finishes Concrete. The gym scoreboards will accompanied by new shot clocks from grants by Reach Higher MT and Northwest Farm Credit Services.
Thank you Beef-to-School Sponsors
Hysham School participates in a Beef-to-School program where students are provided fresh, local beef in their lunch menu. This program is sponsored by the Treasurebelles. We appreciate our beef donors, monetary donations and the Treasurebelles for making this a successful program in Hysham. Beef-to-School meals are identified on the school lunch menu with ** .
Hysham School had a Beef-to-School presentation to honor donors on Friday, December 17, during the basketball games. A plaque and banner was unveiled and is now on display in the school lobby. Thank You Beef-to-School sponsors and donors.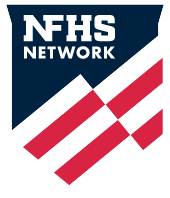 Live Stream Hysham Events
You can watch Home Sporting events, concerts and other school events by logging into NFHS Network. All Sporting events including Basketball games require a paid subscription, while other school functions like concerts are free to watch. To create an account, follow the instructions below:
1. Go to your school page: https://www.nfhsnetwork.com/schools/hysham-high-school-hysham-mt
2. Subscribe to a monthly or yearly plan to pay for a subscription, or click on "Log-in" to create a free account for concerts or other events.

4. Create your account by entering in your first name, last name, email address, and password.
5. Click "Continue".
Thank you for supporting Hysham School events and Rebel athletics.
Academic Olympic Teams Compete
What is the hottest kind of star? In Article X of this treaty, the U.S. and the U.K. agreed to use their best endeavors to abolish slavery. Name this 1814 agreement.
These were some of the questions from the afternoon roads at Academic Olympics, held in Miles City 8-9. Students from Wibaux to Hysham, Jordan to Ekalaka, met up to test their knowledge in a decades-old competition held in the spring.
The Hysham Junior High AO crew took seventh place out of the twenty-one teams, losing its first round but winning all subsequent rounds for the rest of the day. The crew brought home ribbons as well with the sixth graders earning third, fourth, eighth, and ninth on the written test. The team's written test score ranked them in the middle of the pack, but the oral rounds pushed them to the seventh place finish.
The high school team competed on Wednesday, March 9, and while they were able to be contenders in the oral rounds, they did not place out of the twenty-five teams representing southeastern Montana. - By Glenda Skillen
Committed to Academic Excellence
Hysham Public Schools are fully accredited from kindergarten through 12th Grade, by action of the Montana Board of Education
Hysham Public Schools offer a variety of elective classes to students including band, chorus, Agriculture, Ag mechanics, Spanish, paper/annual and much more through Montana Digital Academy.
In compliance with the Title IX of the Education Amendments of 1972, Hysham Public Schools affirms that no person shall, on the basis of sex, be excluded from participation in, be denied the benefits of, or be subjected to discrimination under any educational program or activity. In compliance with these regulations, Hysham Public Schools has appointed a compliance officer to coordinate its Title IX efforts. Inquiries concerning Title IX can be referred to Mrs. Dana Sievers, Title IX officer, by calling 406-342-5237 or by contacting the Office of Civil Rights, Department of Health, Education and Welfare, Washington D,C.